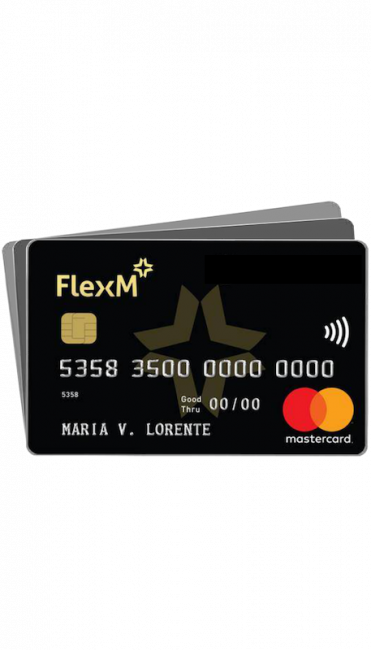 Available as a Virtual or Prepaid (Physical) Mastercard
4 UNIQUE FEATURES OF FLEXM MASTERCARD
LOAD CARD
Instantly load-up via your FlexM Account (Mobile Wallet)
CONTACTLESS
Tap & pay for purchases and Bus/MRT rides
SECURED
Total card control, block card instantly. Dynamic CVC for each transaction
WITHDRAW
Cash withdrawal at ATM5 network locally or any ATM worldwide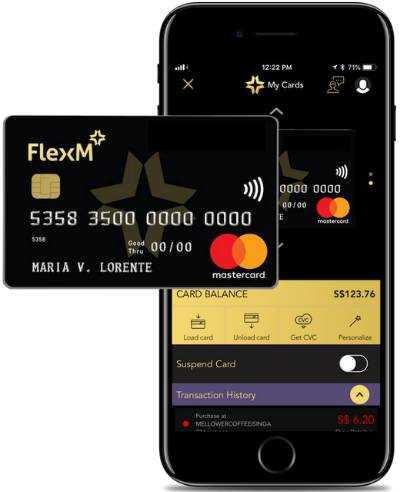 Worldwide Acceptance 
Make payment for purchases for both online and in-store at over 35 million merchants worldwide.
 LOAD-CARD
Load up from FlexM account instantly. You may even un-load it back to your mobile wallet.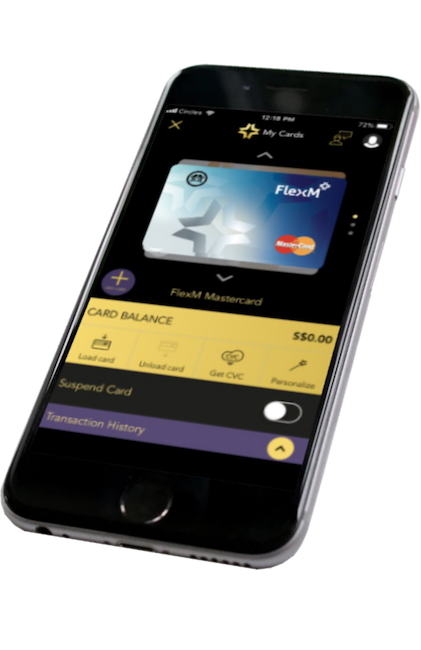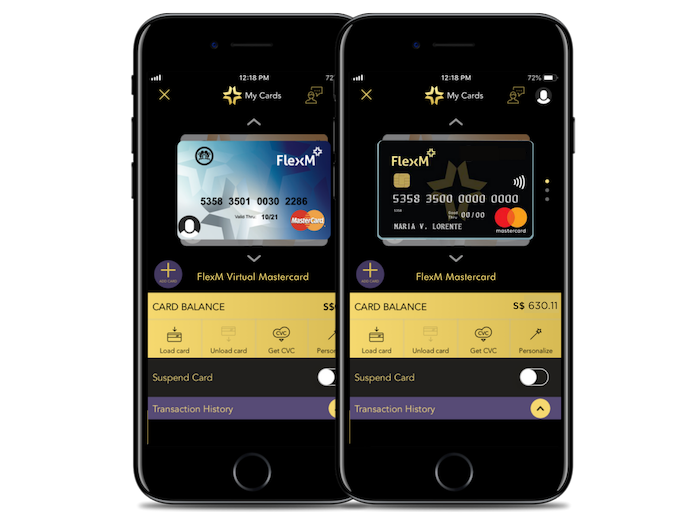 YOU'RE IN CONTROL
Add/Monitor up to 5 cards within a single account and set preferred limits on each.
 SECURED
Total card control, block card instantly. Dynamic CVC code for each transaction.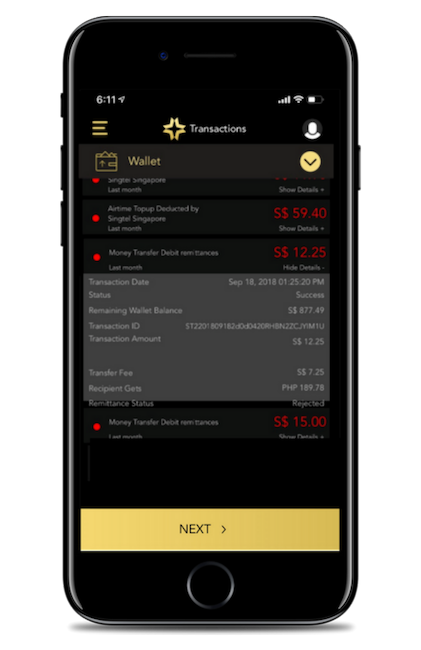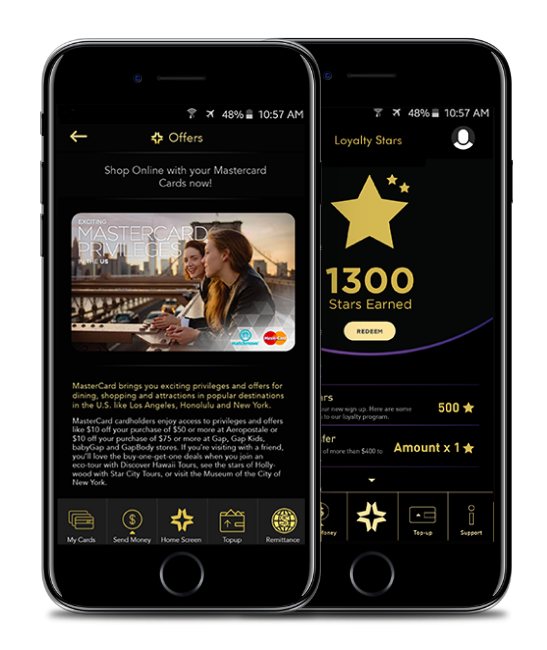 FLEXM STARS & OFFERS
Get rewarded when you make purchases to redeem exciting offers or simply convert your stars to cash.
SIGN-UP FOR YOUR FLEXM MASTERCARD NOW
FlexM Mastercard offers you the convenience of contactless payment for both online and in-store purchases, pay for Bus and MRT rides locally and flexibility to add up to 5 cards for family use. Withdraw cash instantly from ATM overseas*.
Visit FlexM Stores
Visit any of FlexM stores in Lucky Plaza or Tuas.
Sign – Up
Sign-up and complete the Know-Your-Customer questionnaire.
Activate
Your account will activate once we've confirmed your identity.
Top-up
Top-up funds to your Mastercard to get started.
Use
Start by paying for purchases or bill payments.
OUR ADVANCED FEATURES MAKE YOUR LIFE EASIER

WITHDRAW
Withdraw cash from millions of ATM locations overseas.

TOP – UP
Top-up online via internet banking directly to your card or from your mobile wallet.

PAYMENT
Pay for purchases online or in-store at over 35m merchants worldwide or 24/7 online.

CUSTOMER SUPPORT
Our dedicated customer service hotline is available any time you need help.

FLEXM STARS
Earn FlexM Stars when you pay with your Mastercard and redeem attractive items.

YOUR DASHBOARD
Track and manage your spending anywhere you go.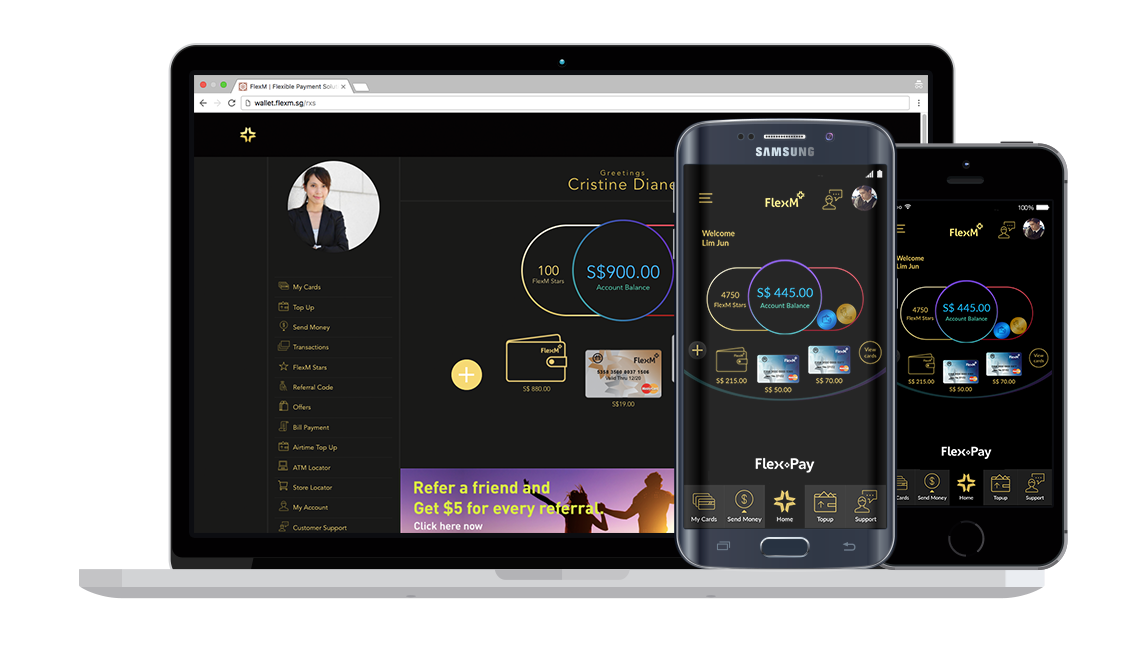 Available On These Devices
I am raw html block.
Click edit button to change this html